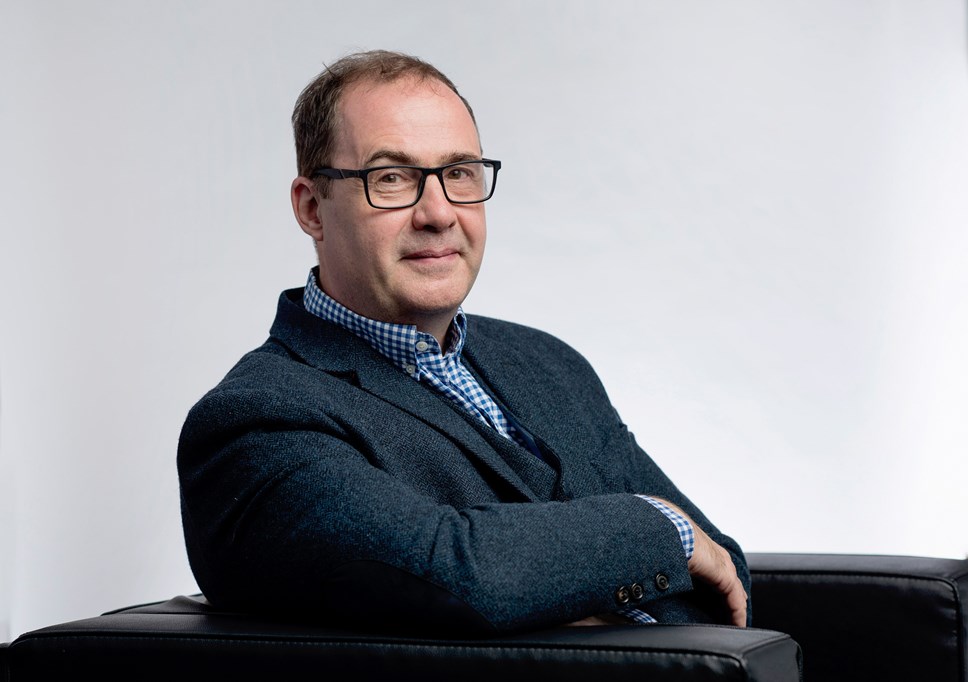 Screen Scotland appoints David Smith as Director of Screen
David Smith, Managing Director of Glasgow-based TV production company Matchlight has been appointed as Director of Screen at Screen Scotland.
Commenting on his appointment, Smith said: "The landscape for the film and TV industries - globally and locally - is rapidly changing. It's critical that Scotland's creative talent is supported to keep pace, to grow to meet demand and to find as wide an audience as possible for its already highly regarded output. Screen Scotland's first year has been very positive, in many ways though this is just the start and I'm really looking forward to joining the fantastic team at Screen Scotland as it moves forward.
"With our partners, the Scottish Government and our colleagues across the sector, I'm looking forward to developing the market opportunities for Scottish screen content, and helping shape, manage and deliver our ambitious growth targets for Scotland's film and TV industries."
Isabel Davis, Executive Director at Screen Scotland said: "I'm overjoyed that David has decided to join us. His many years helping make world class TV productions in Scotland will bring direct industry experience into Screen Scotland's endeavours and support structures. His industry leadership, gained through his time with PACT and elsewhere, will be a vital resource as we continue to support the growth of Scotland's screen industry."
"I'm now looking forward to working closely with David to lead the delivery of Screen Scotland's strategy to drive forward the development and growth of film and TV in Scotland."
Contact Information
Eilidh Walker
0131 523 0019
07545 402 064
Notes to editors
About David Smith
David Smith's appointment as Director of Screen at Screen Scotland follows a career working within film and television, making significant contributions in the festivals/exhibition sector and in television production.
Smith, who will take up his new full time role with Screen Scotland on Mon 4 Nov 2019, is Managing Director of award winning TV production company Matchlight. In the last ten years, alongside this work, he has been an active participant in strategic development work undertaken to grow both Scotland's television sector and public support for that sector. Since 2015 he has worked within PACT Council to inform its policy from a Scottish perspective contributing to MOL policy, diversity policy and international trade and international development initiatives. Most recently, Smith initiated Glasgow's successful bid campaign to be the location of a "creative hub" for Channel 4 – a strategic outcome that has cemented Glasgow's status as a key part of the UK's television sector.
Screen Scotland is the dedicated partnership for screen in Scotland. With funding from Scottish Government and the National Lottery, Screen Scotland is driving the cultural, social and economic development of all aspects of the sector in Scotland, through enhanced funding, services and support. For information about our new and enhanced funds for film and TV, and everything you need to know about filming in Scotland, please visit: www.screen.scot @screenscots
Media Contact:
Eilidh Walker
Media Relations and PR Officer- Screen