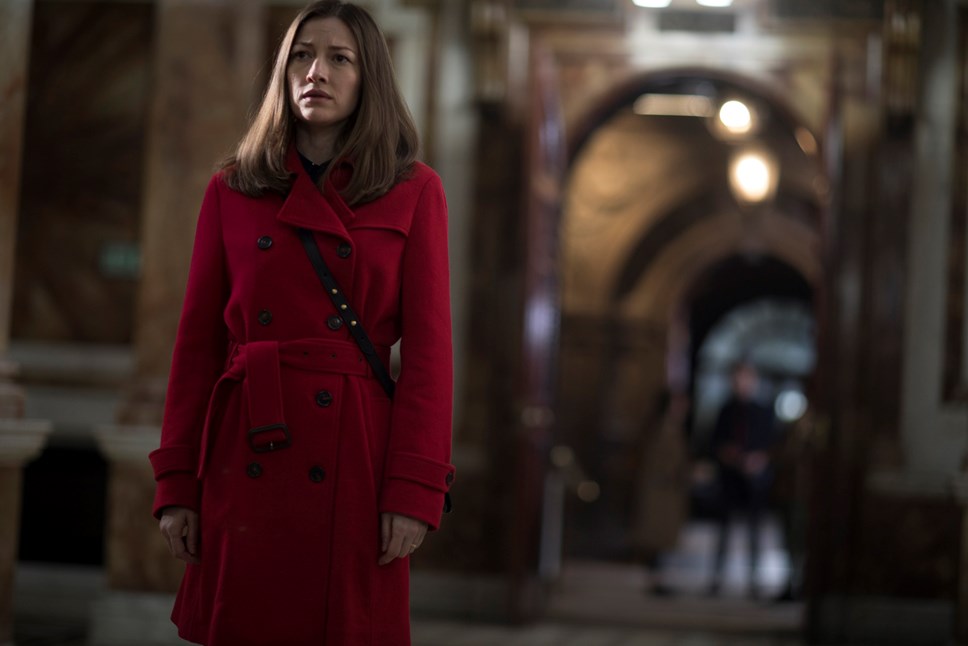 Scottish talent recognised in BAFTA Television nominations
Glasgow-based STV Productions, actor Ncuti Gatwa, comedian Frankie Boyle and casting agent Des Hamilton are among the Scottish nominees at this year's BAFTA Television and BAFTA Television Craft Awards.
In the BAFTA Television Awards, STV Productions have two productions in contention The Victim starring Kelly MacDonald, John Hannah and James Harkness is nominated in the mini-series category, whilst Elizabeth is Missing is up for Single Drama and the drama's lead Glenda Jackson is nominated for Leading Actress, which marked her return to acting after over 25 years. Both The Victim and Elizabeth is Missing were supported in production by Screen Scotland.
Scottish actor Ncuti Gatwa is nominated in the Male Performance in a Comedy Programme category for his role in hit Netflix series Sex Education.
Frankie Boyle is nominated for Best Entertainment Performance for his BBC Two series Frankie Boyle's New World Order.
HBO drama Succession starring Scottish actor Brian Cox, which filmed on location in Scotland with the support of Screen Scotland, is also nominated in the International category.
The BAFTA Television Awards 2020 will take place via live stream on Friday 31 July and will be hosted by Richard Ayoade.
Meanwhile in the BAFTA Television Craft Awards which were also announced on Thursday 4 June, Scottish Casting Agent Des Hamilton was nominated in the Scripted Casting category for his work on Netflix series Top Boy, starring Ashley Walters.
The BAFTA Television Craft Awards 2020 will take place via live stream on Friday 17 July and will be hosted by Stephen Mangan.
The BAFTA nominations come after Scotland's television talent was celebrated at the Royal Television Society (RTS) Scotland Awards on Wednesday evening.
One of the main winners on the night of the RTS Scotland Awards was Forres-based production company Happy Tramp North's BBC Scotland/BBC Two comedy drama Guilt starring Mark Bonnar and Jamie Sives which won Best Drama and Nanu Segal BSC also won in the Camera category for his work on the mini-series. Screen Scotland supported Happy Tramp North to develop and produce Guilt and to support training opportunities during production.
Screenwriter Andrea Gibb also won in the Writer category for Elizabeth is Missing.
David Smith, Director of Screen at Screen Scotland said: "Television from Scotland is increasingly recognised for its range, quality and diversity. It is fantastic to see Scotland's talent recognised in both the BAFTA Television and Television Craft Awards and celebrated through the RTS Scotland Awards. Congratulations to all the winners and nominees based in Scotland and thank you for continuing to push forward our international reputation as a centre of genuine excellence in TV storytelling and production."
Contact Information
Eilidh Walker
0131 523 0019
07545 402 064
Notes to editors
For the latest funding information, advice, guidance and developments on the Covid-19 response in relation to the film and TV sector, please visit our website at screen.scot
2 . Scotland's Film and Television sector is enjoying significant growth:
Over the past decade, Scotland's film and TV industry has seen sustained growth, which has led to a doubling of investment from the Scottish Government and the creation of Screen Scotland in 2018. In the past year alone, film and High-End TV productions shot in Scotland include 1917, Succession, Deadwater Fell, Belgravia, Eurovision and The Nest, alongside the globally successful Outlander, which is due to resume production of series 6 at Wardpark Studios.
Scotland's VFX and Post-Production companies have also grown rapidly in recent years with companies like Blazing Griffin and Axis Animation establishing themselves as industry leaders.
The growth in production in Scotland has also led to an increase in training opportunities for new entrants to the industry and Screen Scotland has supported programmes including: Screen NETs, the Outlander Trainee Scheme and PACT Indie Diversity Trainee Scheme.
In March this year, Bob Last and Jason Connery became operators of the Bath Road studio in Leith, further adding to Scotland's studio infrastructure and enhancing Scotland's offer to incoming productions.
3. Screen Scotland is the dedicated partnership for screen in Scotland. Sitting within Creative Scotland, it is a partnership with Scottish Enterprise, Highlands and Islands Enterprise, Skills Development Scotland, Scottish Funding Council, working in close collaboration with the sector to ensure its success. With funding from Scottish Government and The National Lottery, Screen Scotland is driving the cultural, social and economic development of all aspects of the sector in Scotland, through enhanced funding, services and support. For further information please visit: screen.scot and follow @screenscots
Image credits:
The Victim- BBC
Elizabeth is Missing- BBC
Succession- HBO
Guilt- BBC
Media Contact:
Eilidh Walker
Media Relations and PR Officer- Screen
M: +447545 402 064
Eilidh.Walker@creativescotland.com